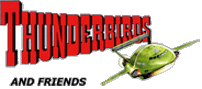 COMMANDER RAY NEPTUNE

Intrepid, heroic and level headed, Commander Neptune didn't quite know what he was in for when he was assigned to the NEBULA-75. A man in uniform commanding a crew made up of members of the public who just aren't used to the rigours of space, he will always do his best to keep those under his care safe and happy.
CIRCUIT

Ramshackle and rusty, Circuit is nevertheless a valuable member of the NEBULA-75 crew. Always at the ready, he is an all purpose robot capable of piloting the ship, combatting intruders and making the tea.
DOCTOR ASTEROID

Fastidious and knowledgeable, Doctor Asteroid can sometimes care a little too much about the well-being of his patients. His heart is in the right place even when his appetite isn't.
ATHENA

A mysterious telepath from a race known as the Space Maidens, Athena is an unexpected arrival aboard the NEBULA-75.
RUSTY

A junk dealer.